I was born in the Bronx in 1937 and grew up on its mean streets, which had plenty of movie houses but no library. I read comic books, discovered Captain Marvel and Krazy Kat, joined a gang, and dreamed of becoming a movie usher or a soda jerk, the two stellar occupations of my childhood. I attended the High School of Music and Art, managed to sneak into Columbia College, where I slowly began to devour whatever books I could borrow or steal (I wasn't a very accomplished thief). I fell in love with Faulkner and James Joyce. While friends of mine went on to graduate school, I worked as a playground director, trying to learn the strange--almost invisible--craft of a writer. I had no particular talent . . .except an imagination that leapt from one form of chaos to another. I published a story, then a novel, started to teach at Stanford University, and I've been traveling, teaching, and writing ever since. I've lived in Barcelona, Houston, Austin, and San Francisco, and now shuttle back and forth between New York and Paris, where I teach film theory at the American University and write regularly for the Cahiers du Cinema. Teaching film theory brought me back to the movie houses of my childhood and made me realize that I've been a film theorist all my life: I adored those monsters on the screen and had a deep, though hidden, desire to write about them . . .


I've also been lucky to have a brother who's a homicide detective; it's through him that I entered the arcane, schizophrenic world of the police and started a whole series of novels about a murderous, romantic cop who becomes police commissioner, then mayor of New York, and vice president of the United States.


I've also written about my own mythological journey through Manhattan (Metropolis) and through Hollywood (Movieland), and I've completed two autobiographical journeys through the Bronx (The Dark Lady from Belorusse and The Black Swan).


I'm currently working on a novel about Stalin and his deeply ambiguous relationship with writers, actors, and other artists during the 1930s.



General Biographical Data on Jerome Charyn:


Date & Place of Birth: May 13, 1937, Bronx, New York

Geographic Locations (Past & Present): Past: the Bronx, Manhattan, Palo Alto, San Francisco, Houston, Austin, Barcelona Present: Paris & New York

Education: Columbia College, BA 1959, Phi Beta Kappa, cum laude

Current Occupation & Work History: I am currently a professor of cinema studies at the American University of Paris, where I teach film history, film theory, and screenwriting; I am also a critic for the Cahiers du Cinema; I have taught creative writing, comparative literature and film at Stanford, Rice, Princeton, NYU, Columbia, the University of Texas, and the City University of New York.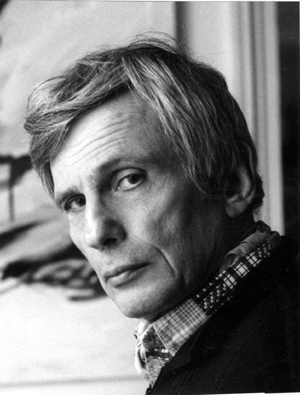 The Author